Mobile Hairdressers Perth
Mobile hairdressers in Perth don't come much better than Chocolate Hair On The Move who conveniently bring the hair salon and the experience of an internationally trained hairstylist right to your doorstep.
Internationally Trained Hair Stylist now Operating in Perth
Chocolate Hair on the Move owner and hairstylist, Dwyane Davidson trained in London and has worked both internationally and domestically in a career spanning over 30 years. He keeps up to date with the latest in hairstyling trends, styles and techniques to ensure that his clients always achieve the best possible look for their hair.
Benefits of Mobile Hairdressers
Perhaps the greatest benefit in using mobile hairdressers is convenience, allowing you to choose the time and place for your appointment rather than having to fit in with whatever time might be available at the hair salon.
And because mobile hairdressers come to your home or office, you can save a significant amount of time on your hair appointments. Importantly, using a mobile hairdresser can also result in a more one-on-one hair styling experience as you enjoy fully focused attention in a familiar, more relaxed environment.
Complete Mobile Hair Salon Services in your Perth Home or Office
Just because you have your hair done in your Perth home or office doesn't mean there has to be any compromise in the quality of the service you receive. Chocolate Hair on the Move brings everything that you would normally experience in leading hair salons directly to you, even the chair!
Enjoy Focussed Attention from Your Hairdresser
In a hair salon, you can get the feeling that your stylist is not totally focussed on your hair requirements as you are shuffled from one person to the next for your shampoo, cut or colour. You can also be forced to wait for ages whilst your stylist attends to another client, meaning it can take much longer than it should for your hair appointment.
On the other hand, having your hair done in your own environment inevitably results in a more relaxed and comfortable experience, leading to better communication and understanding with your hairdresser and, of course, better looking hair!
Perth Mobile Hairdressers Offer Convenience Plus
Chocolate Hair on the Move can conveniently deliver precisely the hairdressing service to suit your requirements. The flexibility is such that you can enjoy your hair being done on your own with complete privacy, or share the experience with your best friends as you gather for a catch up and a good gossip.
Mobile hairdressers can also be a great way to conveniently get all the kids hair cut at the same time without any of the drama of a hair salon visit.
Full Range of Hairdressing Services
Chocolate Hair on the Move's mobile hairdressing services includes men's and women's hairstyling, hair colouring using ammonia free products, bridal and formal hair, natural body waving as well as hair care advice. In fact, every hair dressing service that you would normally expect in a Salon.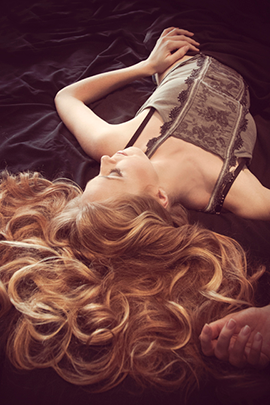 Ammonia Free Hair Products
Great looking hair starts with using the very best quality hair care products available. Products with high levels of ammonia can result in long-term damage to both hair and scalp, not to mention the unpleasant smell. Chocolate Hair on the Move proudly uses and recommends Nectaya from Goldwell ammonia free hair care products.
Make Your Perth Mobile Hairdressing Appointment Today!
Available seven days a week, early to late. Contact Dwyane at Chocolate on the Move to make an appointment today!
Dwyane was recommended to me by a friend, and all I can say is WOW!!! My hair looks and feels fabulous and I love the fact he uses chemical free hair colouring products. I will certainly be seeing him again and recommending him to all my friends.
- C H, Floreat
I am also a Chocolate Hair on the Move convert. After years of sitting around hair salons where a hour and half appointment would take half a day, I decided to give a mobile hairdresser a go. Dwyane was recommended to me by a friend of a friend and the rest is history. Wished I had tried him years ago.
- Lisa, Churchlands