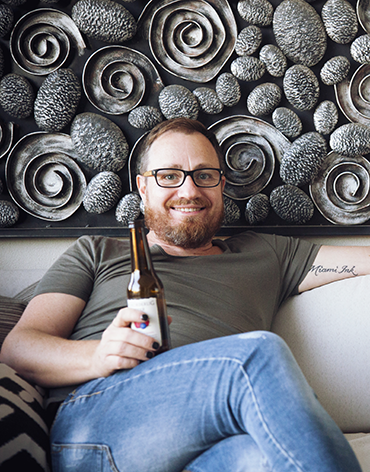 Chocolate on the Move - Mobile Hairdressers in Perth, WA
Mobile hairdresser Dwyane Davidson established Chocolate Hair on The Move in response to a growing demand from clients to operate outside traditional hair salon hours. He also finds his clients are more relaxed in their own environment, giving him a better perspective of their style and personality, allowing him to create a more individual look.
International experience at the high-end of the hairdressing industry has provided Dwyane with a wide range of contacts that enable him to remain at the forefront of hair trends. This means that he is able to provide his clients with the very latest in both hair styling and products.
Dwyane's particular speciality is colour where his passion and extensive experience drive him to create the best possible individual colour for each of his clients.
Hair Dressing Services Available
Chocolate Hair On the Move offers a full range of hair dressing services including:
Ladies, Men's & Children's Haircuts & Restyles
Blow Drying
GHD Straightening & Curls
Hair Colouring using ammonia free hair products
Natural Body Waving/Perming
Bridal & Formal Hair Styling
Hair Treatments
Hair Care Advice
Hair Care Products (available on request)
Hair Dressing Products
Dwyane's clients often express a desire to avoid chemicals and ammonia based hair colouring products. After trying many different products Dwyane now uses and recommends Nectaya from Goldwell.
Nectaya from Goldwell Ammonia Free Hair Colour Intergrated Protect System (IPS)
Nectaya from Goldwell offers a full professional colour range, specially formulated to deliver lasting salon quality results, totally ammonia free with up to 91% ingredients of natural origin (including water). This achieves effective grey coverage without damaging results on the scalp and hair. Including 53 intermixable shades of permanent colour, Nectaya from Goldwell with (IPS), offers a real alternative to mainstream hair colour products.